MINISTRY OFFERINGS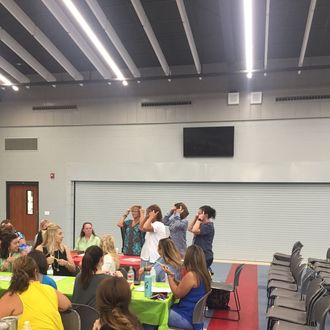 RETREATS
Half and full day retreat programs available for small groups, faculty retreats, and youth ministry.
"Thank you, Laura, for being VULNERABLE, and allowing the Holy Spirit to work through you! Laura is truly a light, and we are so grateful for her willingness to share that light with us." -Michelle Melancon, Assistant Principal- St. Genevieve School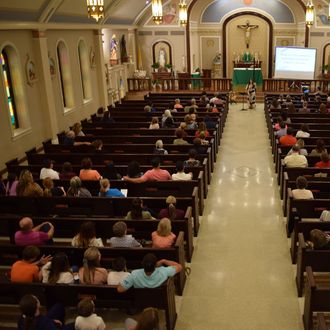 CONCERTS/PRAISE & WORSHIP EVENTS
Contemporary and traditional Christian music with brief scripture reflections for your church or small group.
"This was such a sweet night of rich blessings! Laura is incredibly gifted and ready to share with your church parish or group."— Kathy Cortez Whipp- St. Pius Parishioner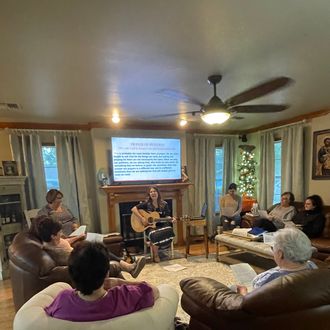 MORNING OR AFTERNOON REFLECTIONS
Reflections are centered around a certain theme. Perfect for small groups or church events.
"I was introduced to a new way to connect with our Lord through the gift of praying with music. Laura Huval's vocals, songs and reflections were balm to my weary soul." -Courtney Pourciau- St. Bernard Parish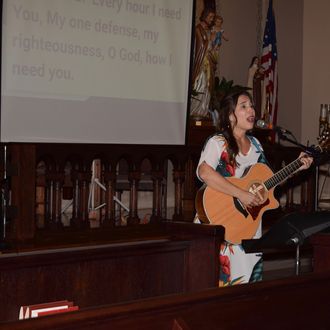 PARISH MISSION PROGRAM
Two or three night programs available.
"Laura was able to help me FEEL God's presence and HEAR his will for me. It was through Laura's presentation that I could feel our Lord's presence. As the Holy Spirit came to me, the tears started falling down my cheek. I am so thankful she was able to give me a different avenue of being in the presence of our Lord Jesus Christ! " - Caprice Huval- St. Joseph Church Marriage Prep Mentor
SPECIAL EVENTS/TEACHING WORKSHOPS
Available for any special event and facilitating workshops on custom built topics.
"I attended one of Laura's pop up worship sessions during the tail end of the pandemic, and was so empowered and uplifted by the music and Gospel, but most of all by the purity of her spirit and raw honesty and humbled shortcomings. Was attending mainly for the company of friends, but walked away enlighten, renewed, and filled with the Holy Spirit." -Clair Blanchard; St. Joseph Church, Cecilia, LA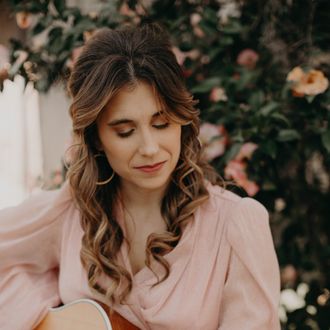 NUPTIAL & FUNERAL MASSES MUSIC FOR ADORATION
Music provided for funerals, weddings, and Eucharistic Benediction/Adoration.
"We were so honored to have  Laura sing for our wedding mass.  The songs uplifted our spirits and were very fitting for the liturgy." -Natalie & Shawn Neuville
YOUTH MINISTRY EVENTS
Available for Youth Ministry Retreats, Praise & Worship, and More
"Laura did such an amazing job bringing the love of Christ to all the students at St John! We all felt so much joy through her music ministry and lessons on the Holy Family. Having her offer such an enriching retreat was a blessing in so many ways!" -Catherine Faucheux- Religion Administrator, St. John Elementary School
MUSIC MINISTRY FOR THE SICK
Available to families who requests sung prayer and music during an illness
This is the most important part of Laura's ministry.  Laura is available to minister to the ill (and their families) and those who are journeying to heaven.  (based on Laura's availability and schedule).  
ABOUT JOYFUL NOISE MINISTRIES
PRAYING WITH MUSIC VIDEO SERIES