mercy divine retreat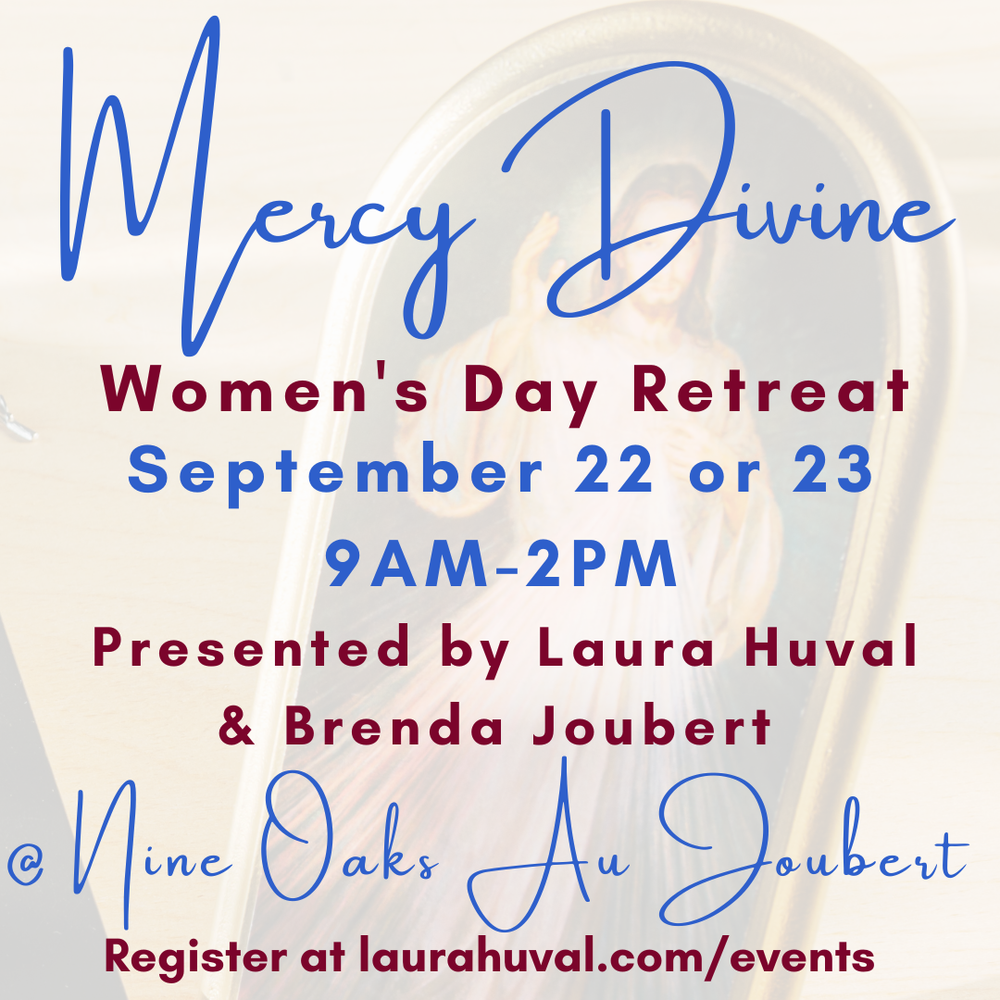 MERCY DIVINE RETREAT
MERCY, MUSIC, AND ART
The picturesque grounds of Nine Oaks Au Joubert will be the setting for this peaceful retreat, presented by Laura Huval and Brenda Joubert. We are excited to offer two dates for you to choose from, September 22 or September 23. "Giving and receiving mercy is central to living the life God calls us to. We all need mercy and we all have an obligation to give mercy to others". The retreat will weave music, art, and sessions focusing on the Works of Mercy, St. Faustina's diary, and reflections from scripture. The retreat cost is $100 and includes art supplies, music, sandwich lunch, and light refreshments. Please bring a bible and journal. Nine Oaks Au Joubert is located at 2119 Main Hwy, Arnaudville, LA 70512.
**THE RETREAT HAS BEEN APPROVED FOR 3 RELIGION HOURS FOR RELIGION TEACHERS IN THE DIOCESE OF LAFAYETTE.
ABOUT THE PRESENTERS
Laura Huval is a Grammy-nominated recording artist, a published artist with Oregon Catholic Press, a Catholic speaker, author, seasoned music minister, educator, retreat leader, a member of the family band Sweet Cecilia, a cultural advocate, co-founder of the Al Berard Memorial Music Fund, and two time educator of the year. She inspires and engages all audiences with her powerful music, life-changing workshops, and love for God. Her mission is "sharing the Gospel one song at a time." She currently serves as music director for St. Joseph Catholic Church in Cecilia, LA. She and her husband reside in Cecilia, LA, with their two sons.
ABOUT NINE OAKS AU JOUBERT